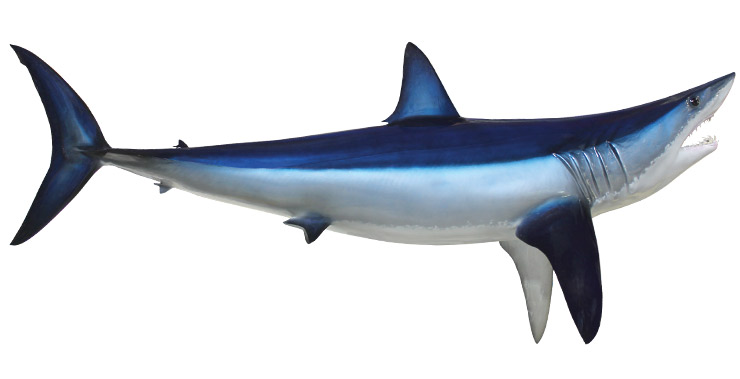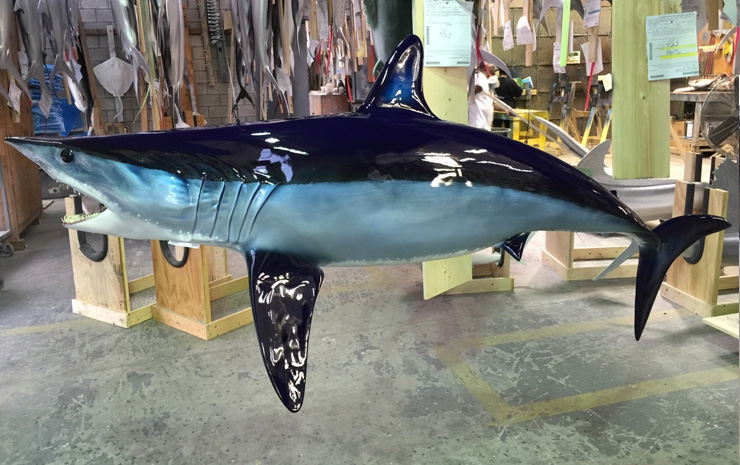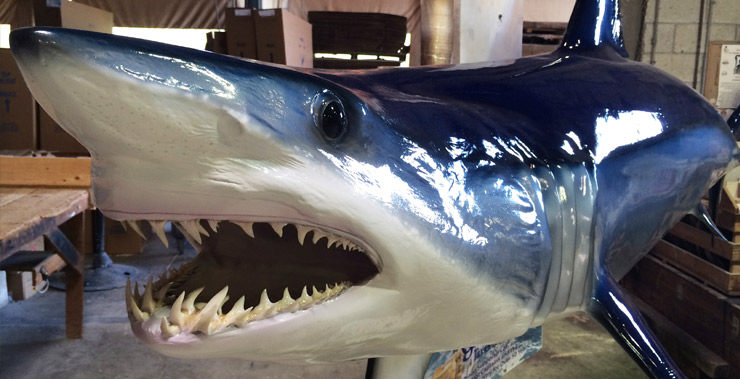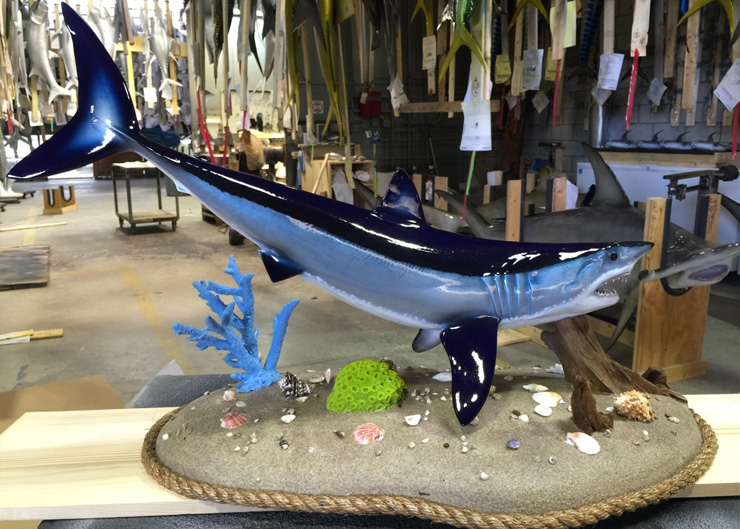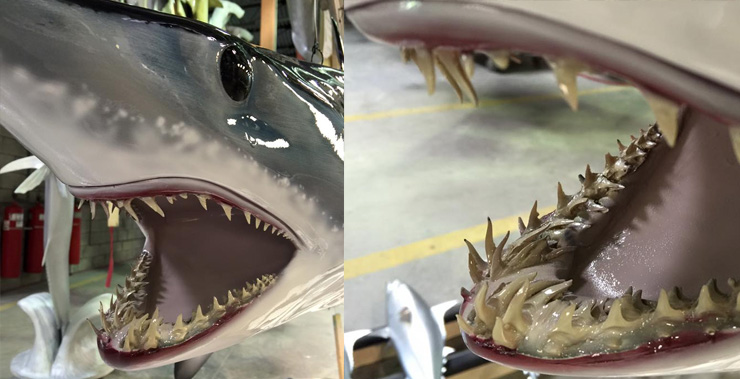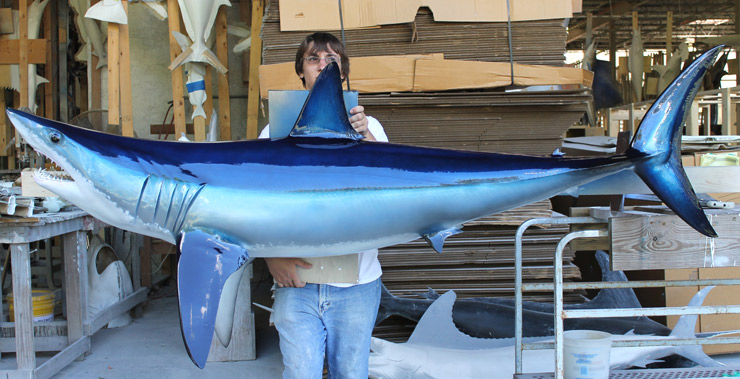 Product Overview
Our Mako Sharks mounts are world-class pieces of art that look like the fish when it was fresh out of the water. All trophy fish mounts from Gray Taxidermy is handcrafted in the U.S.
We combine over fifty years of experience and skilled craftsmanship to ensure that your custom trophy mount exceeds your expectations of what a perfect custom fish mount should look like.
Our skilled artists take pride in capturing the rich beauty and realism of nature that each unique marine species bring. A fish mount from Gray Taxidermy will capture and commemorate a memory of a life time. We are able to transform raw materials into the ultimate representation of an angler's most notable achievement. Great attention to detail and true craftsmanship is our motto while we continue to serve customers around the world. Gray Taxidermy goes to great lengths to ensure the precise color and characteristics are resembled in your custom fish mount.
Before leaving our facility, each custom fish mount is thoroughly inspected to ensure our goal of 100% customer satisfaction.
If you want to complete your trophy wall with a unique action scene by adding baitfish along your mount, we have a variety of baitfish mounts to choose from.
Product Specs:
Available Sizes: 28 in. - 144 in.
Details: Fired-Enamel Glass Eye

Species Information
Scientific Name: Isurus oxyrinchus

Size: Eventhough Mako's can grow way over 1000 lbs. the average Mako is less. The largest is the Longfin Mako with a length of about 4.5 meters (14ft) and adults weigh in around 170 kilograms (375 pounds). Shortfin Makos are usually about half this size and weight.

Location & Habitat: The Mako Shark is known in the Pacific and Indian Oceans.
Mako sharks are found all over the world. They are very diverse and so you will find some that live in warm waters while others live in colder temperatures. Some live close to the shores in shallow water while others prefer the depths of the ocean. The vast majority of mako sharks are found in the waters surrounding Tahiti.
People are encouraged to watch out for the mako sharp. While they don't eat people or large animals they have been known to aggressively attack. They don't like people in their environment as they view them as a threat. Many people don't think the mako is anything to worry about due to their small size but that isn't true.
You may see a mako shark leaping out of the water from time to time. There isn't any known reason why they do this. It may be to search for food that is above the surface. Some people assume they do so for air but that isn't necessary for this species of shark or any other.
They are also the fastest of all species of sharks in the world. They can swim at a top speed of 60 miles per hour when they are migrating or hunting for food. The generally swim at a speed of about 35 miles an hour on a regular basis.
Mako sharks are often hunted for sport since they aren't very large. Many trophy hunters want to mount one of their wall. They are very fast swimmers though so being able to get one takes a great deal of patience and skill.
The lifespan of a Mako Shark is from 28 to 35 years. As with many other sharks, it appears this species is living longer as time progresses. The cause for this is largely unknown. We do know that females are getting older at a quicker pace than males.
Did You know?
The mako is the fastest shark on Earth. It reaches up to 32 kilometers per hour with gusts of 72 km/h and is capable of traveling up to 55 kilometers in a single day. Therefore it shows signs of being a migratory species.
This fish can also jump, as it has been seen doing it out of the water reaching up to 9 meters height.
Fish Molding Process
We have and continue to travel the world to make our one of a kind molds as they are a vital part in order to handcraft the most popular fish mounts on the market. Our patented molds are then used to create the various fish models from which we can reproduce the life-like fish trophy mounts.
We do not extend, shorten or modify an existing model to fulfill an order. Instead we use one of the over 10,000 models of various sizes and species available. And we can of course customize the mount to fulfill your needs and we are confident that we can build your custom fish mount regardless of inch increment or fish species.
We build one fish at a time to match the length, girth, and all of the specific characteristics and details only YOUR FISH displays. [Complete Molding Process]

Proud SupporterS of the Charter fishing Captains and
the charter fishing industry for over 50 years!
Continuing to perfect the art of mounting fish