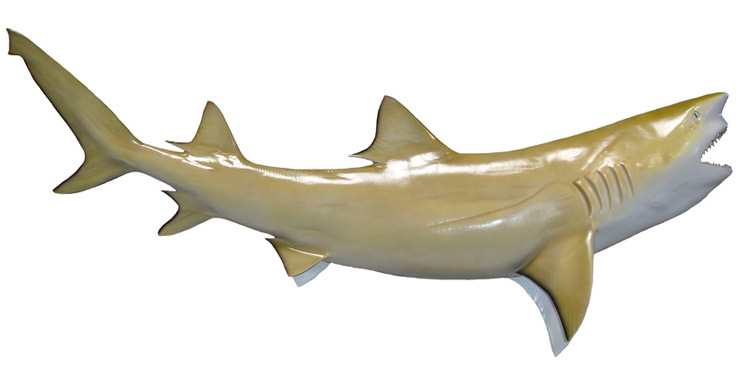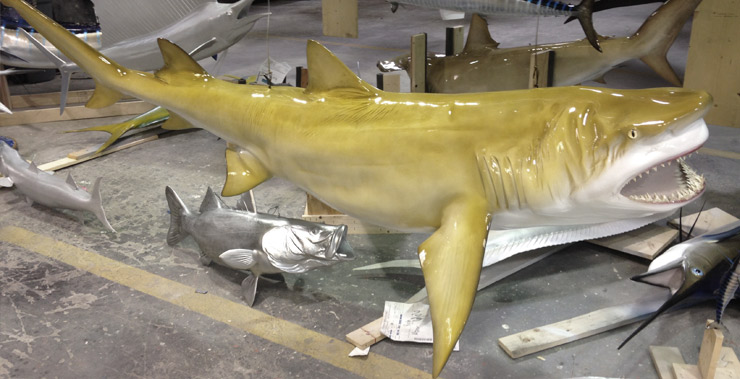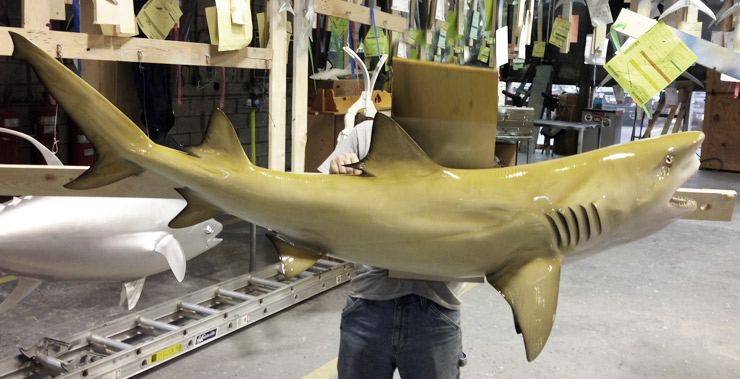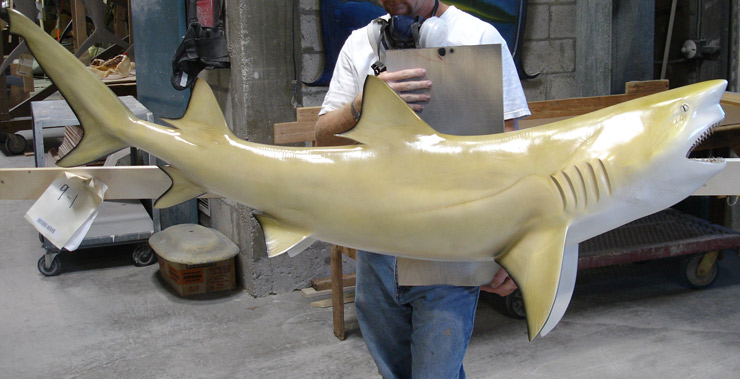 Product Overview
Our Lemon Shark trophy fish mount from Gray Taxidermy is handcrafted in the U.S. We combine over fifty years of experience and skilled craftsmanship to ensure that your custom trophy mount exceeds your expectations of what a perfect custom fish mount should look like.
Our skilled artists take pride in capturing the rich beauty and realism of nature that each unique marine species bring.
A fish mount from Gray Taxidermy will capture and commemorate a memory of a life time. We are able to transform raw materials into the ultimate representation of an angler's most notable achievement.
Great attention to detail and true craftsmanship is our motto while we continue to serve customers around the world. Gray Taxidermy goes to great lengths to ensure the precise color and characteristics are resembled in your custom fish mount.
Before leaving our facility, each custom fish mount is thoroughly inspected to ensure our goal of 100% customer satisfaction.
If you want to complete your trophy wall with a unique action scene by adding baitfish along your mount, we have a variety of baitfish mounts to choose from.
Product Specs:
Available Sizes: 22 in. - 106 in.
Details: Fired-Enamel Glass Eye

Species Information

Scientific Name: Negaprion brevirostris



Size: Lemon sharks are one of the larger species of sharks, commonly obtaining lengths between 95-120 inches (240-300 cm). and have a growth rate of .21 inches/year (.54 cm/year). The maximum length that can be reached by this species is between 125-135 inches (318-343 cm). Females and males reach sexual maturity around 6-7 years of age and at 95 inches (240 cm) and 88 inches (224 cm) respectively. Pups are between 24-26 inches (60-65 cm) at birth



Some chuckle at the name given to the lemon shark until they see one. This shark is yellow in color which is where the name derives from. They mainly stay close to the surface of the water. They also prefer water that is moderate or warm compared to the colder waters.

Lemon sharks are mainly found along the Southeastern coast in the United States. The Gulf of Mexico is also a prime location for them. They have been known to migrate to places including West Africa. You will notice them more in the summer months when they tend to migrate.

Did you know:
Most people are very curious about lemon sharks due to their color. They are basically loners but they sometimes form small groups. They have been known to attack people from time to time. It is believed this is done out of fear and not aggression. There have only been 22 reported lemon shark attacks on humans with each person surviving.

The have a magnetic sensor in their nose that allows them to attract prey and to find others to mate with. They depend on this sense of smell because they have very poor eyesight. Without that sensor they would have a very hard time surviving.

The Food Source for Lemon Sharks

Lemon sharks feed on various types of fish that are found in the waters. Mainly they stick to small prey that aren't able to put up much of a fight. When meat can't be readily found the lemon shark will even end up feeding on mollusks and crustaceans. They don't require a large volume of food due to their small size so they can go quite a while without feeding.

The Anatomy of a Lemon Shark

The lemon shark has one of the most peculiar colors of all the species. With a yellow color and white on the belly it is distinctive and won't be mixed up with other species of sharks. They are a small species of sharks with the largest ones no more than 10 feet.
Reference: http://www.sharks-world.com/lemon_shark/
Fish Molding Process
We have and continue to travel the world to make our one of a kind molds as they are a vital part in order to handcraft the most popular fish mounts on the market. Our patented molds are then used to create the various fish models from which we can reproduce the life-like fish trophy mounts.
We do not extend, shorten or modify an existing model to fulfill an order. Instead we use one of the over 10,000 models of various sizes and species available. And we can of course customize the mount to fulfill your needs and we are confident that we can build your custom fish mount regardless of inch increment or fish species.
We build one fish at a time to match the length, girth, and all of the specific characteristics and details only YOUR FISH displays. [Complete Molding Process]

Proud SupporterS of the Charter fishing Captains and
the charter fishing industry for over 50 years!
Continuing to perfect the art of mounting fish