Product Overview
A King Mackerel trophy fish mount from Gray Taxidermy is handcrafted in the U.S. We combine over fifty years of experience and skilled craftsmanship to ensure that your custom trophy mount exceeds your expectations of what a perfect custom fish mount should look like.
Our skilled artists take pride in capturing the rich beauty and realism of nature that each unique marine species bring. A fish mount from Gray Taxidermy will capture and commemorate a memory of a life time. We are able to transform raw materials into the ultimate representation of an angler's most notable achievement.
Providing great attention to detail and exceptional quality and true craftsmanship is our motto while we continue to serve customers around the world. Gray Taxidermy goes to great lengths to ensure the precise color and characteristics are resembled in your custom fish mount.
Before leaving our facility, each custom fish mount is thoroughly inspected to ensure our goal of 100% customer satisfaction.
If you want to complete your trophy wall with a unique action scene by adding baitfish along your mount, we have a variety of baitfish mounts to choose from.
Product Specs:
Available Sizes: 34 - 66 in.
Details: Fired-Enamel Glass Eye
Product Options: Wood Plaque, Custom Base, 360°
Species Information
Scientific Name: Scomberomorus cavalla

Size and Age: 20 - 40 lbs.
Location & Habitat: Kingfish/King mackerel are found in the Atlantic Ocean from Massachusetts to Brazil, including the Caribbean and Gulf of Mexico. They are a "coastal pelagic" species, meaning they live in the open waters near the coast in water 115 to almost 600 feet deep. King mackerel prefer warm waters and seldom enter waters below 68 degrees F. They migrate with seasonal changes in water temperature and with changes in food availability. Swimming in large schools, they migrate to the northern part of their range in the summer and to the southern part in the winter.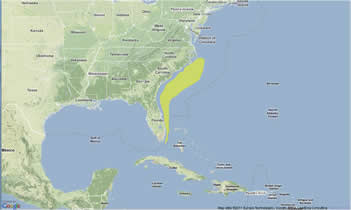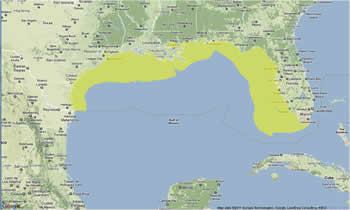 Description: King mackerel are iron-gray on the back and silvery on their sides and belly. They have pale to dusky fins. Small king mackerel sometimes have spots like Spanish mackerel, but king mackerel can be distinguished by their sharply dipping lateral line and gray anterior (near the front) dorsal (the upper side) fin.
Unlike other members of Scomberomorus, the kingfish lacks a black area on the anterior portion of the first dorsal fin. The kingfish has 12-18 spines in its first dorsal fin; 15-18 rays in the second dorsal fin, which are followed by 7-10 finlets; and 21-23 pectoral fin rays. Its body is about five times the size of its head, and about six times as long. The entire body is covered with scales, except for its pectoral fin. The lateral line drops sharply after the second dorsal fin, and then continues on to the tail. The kingfish also lacks scales on the pectoral fins.
The kingfish is a silver fish with indistinct bars or spots on its side. The dorsal surface is black with iridescent tones of blue and green. Young fish have small bronze spots in 5 or 6 irregular rows. Kingfish have 30 triangular teeth aligned closely together. As the largest species in its genus, the kingfish grows to 19.7-35.4 inches in length. The maximum size reported of the king mackerel is 72.4 inches and 99 pounds.
Biology: Maximum age recorded is 14 years for females and 11 years for males. Females living for up to 26 years and males for up to 24 years were documented fish over the age of 20 years were rare. Only 0.28% of females and 0.30% of males caught were over 20 years of age.


Fish Molding Process

We have and continue to travel the world to make our one of a kind molds as they are a vital part in order to handcraft the most popular fish mounts on the market. Our patented molds are then used to create the various fish models from which we can reproduce the life-like fish trophy mounts.

We do not extend, shorten or modify an existing model to fulfill an order. Instead we use one of the over 10,000 models of various sizes and species available. And we can of course customize the mount to fulfill your needs and we are confident that we can build your custom fish mount regardless of inch increment or fish species.

We build one fish at a time to match the length, girth, and all of the specific characteristics and details only YOUR FISH displays. [Complete Molding Process]

Proud SupporterS of the Charter fishing Captains and
the charter fishing industry for over 50 years!
Continuing to perfect the art of mounting fish