Product Overview
A Lingcod trophy fish mount from Gray Taxidermy is handcrafted in the U.S. We combine over fifty years of experience and skilled craftsmanship to ensure that your custom trophy mount exceeds your expectations of what a perfect custom fish mount should look like.
Our skilled artists take pride in capturing the rich beauty and realism of nature that each unique marine species bring. A fish mount from Gray Taxidermy will capture and commemorate a memory of a life time. We are able to transform raw materials into the ultimate representation of an angler's most notable achievement. Great attention to detail and true craftsmanship is our motto while we continue to serve customers around the world. Gray Taxidermy goes to great lengths to ensure the precise color and characteristics are resembled in your custom fish mount.
Before leaving our facility, each custom fish mount is thoroughly inspected to ensure our goal of 100% customer satisfaction.
If you want to complete your trophy wall with a unique action scene by adding baitfish along your mount, we have a variety of baitfish mounts to choose from.
Product Specs:
Available Sizes: 34 - 52 in.
Details: Fired-Enamel Glass Eye
Product Options: Wood Plaque, Custom Base, 360°
Species Information
Scientific Name: Ophiodon elongatus

Size and Age: 20 - 40 lbs.
Location & Habitat: Lingcod are coastal fish that occupy submerged banks with dense communities of algae, and channels with strong currents flowing over and around rocky reefs. They avoid muddy and sandy bottoms, and stagnant areas. Lingcod have been found at depths up to 420 m, though the majority live in waters less than 100 m. Lingcod are tolerant of a broad range of water temperatures.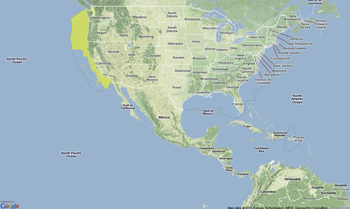 Description: Lingcod is neither a ling nor a cod – it's a member of the Pacific greenling family, Hexagrammidae, native only to North Pacific waters off the west coast of North America. This fish likely got its name from early settlers due to its similarity to European ling and its cod-like white, flaky flesh.
Body coloration of lingcod is cryptic and variable, but generally consists of dark shades of brownish-green with blotches of copper along the length of the body. The only color consistent among individuals is white, which appears on the ventral side of the gills. The first dorsal fin is larger than the second, and the two dorsal fins together extend nearly the entire length of the body. The mouth is wide and contains about 18 large, inward-curved, sharp teeth. They can grow as large as 36 kg, but average mass is 13 kg. Although mean length for lingcod is unknown, the largest individual on record was 152.4 cm (5 feet) long, and adult females tend to be larger than adult males.
Biology: Lingcod belongs to the family Hexagrammids. Contrary to their name, they are not true cods, but are greenlings. Lingcod are voracious predators and can grow to weigh over 80 pounds and measure 60 inches in length.Lingcod hatch in late winter or early spring.The maximum age of lingcod reported is 25 years. The largest reported fish caught was 60 inches long and weighed 85 pounds. Adult lingcod are voracious predators and eat almost anything, including other lingcod. Results of tagging studies have indicated the majority of lingcod are fairly sedentary and do not wander far from their home reef.


Fish Molding Process

We have and continue to travel the world to make our one of a kind molds as they are a vital part in order to handcraft the most popular fish mounts on the market. Our patented molds are then used to create the various fish models from which we can reproduce the life-like fish trophy mounts.

We do not extend, shorten or modify an existing model to fulfill an order. Instead we use one of the over 10,000 models of various sizes and species available. And we can of course customize the mount to fulfill your needs and we are confident that we can build your custom fish mount regardless of inch increment or fish species.

We build one fish at a time to match the length, girth, and all of the specific characteristics and details only YOUR FISH displays. [Complete Molding Process]

Proud SupporterS of the Charter fishing Captains and
the charter fishing industry for over 50 years!
Continuing to perfect the art of mounting fish