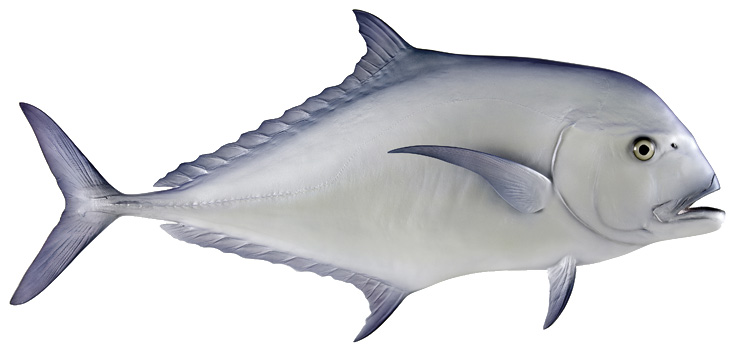 Wood plaque with personalized engraved plate available.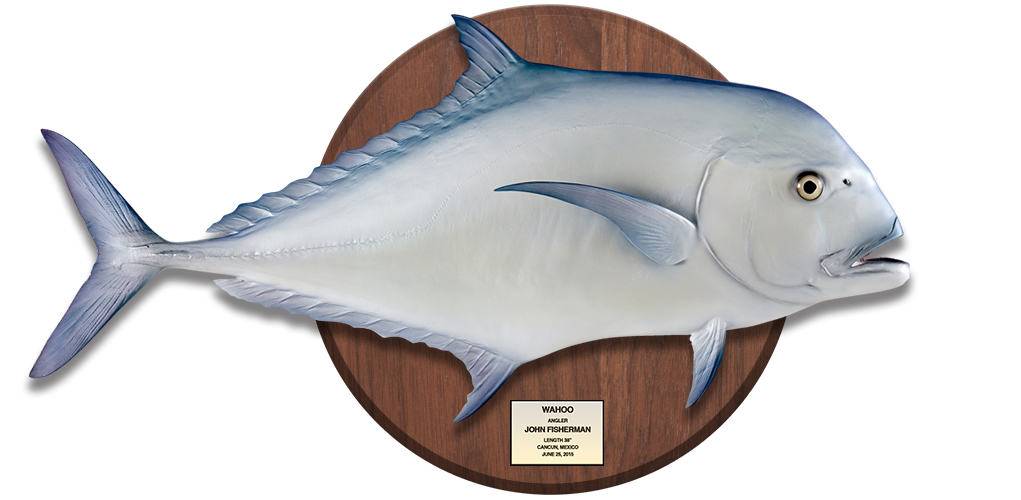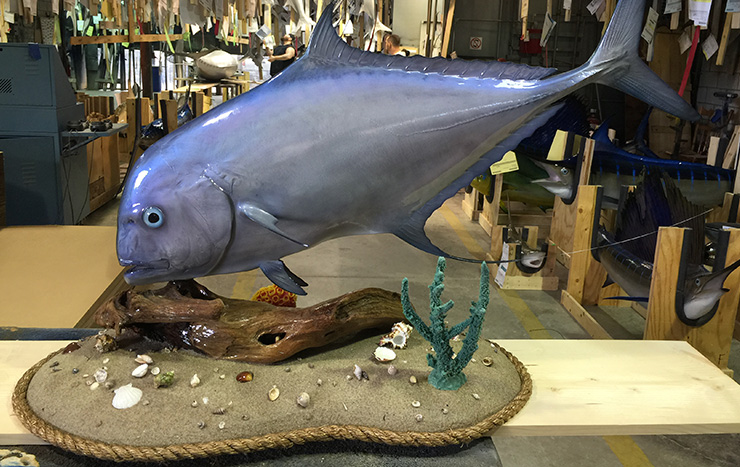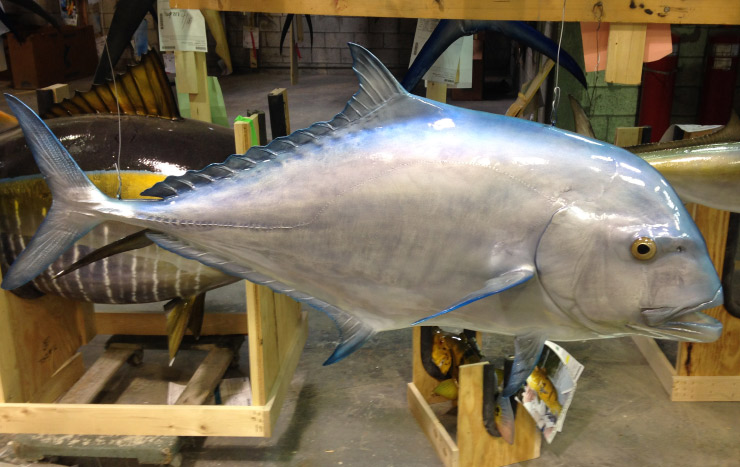 Available as 360° view ceiling mount.
Custom base mounting options available.
Product Overview
An African Pompano trophy fish mount from Gray Taxidermy is handcrafted in the U.S. We combine over fifty years of experience and skilled craftsmanship to ensure that your custom trophy mount exceeds your expectations of what a perfect custom fishmount should look like.
Our skilled artists take pride in capturing the rich beauty and realism of nature that each unique marine species bring. A fish mount from Gray Taxidermy will capture and commemorate a memory of a life time.
We are able to transform raw materials into the ultimate representation of an angler's most notable achievement. Great attention to detail and true craftsmanship is our motto while we continue to serve customers around the world.
Gray Taxidermy goes to great lengths to ensure the precise color and characteristics are resembled in your custom built African Pompano Fish mount.
Product Specs:
Available Sizes: 13 in. - 50 in.
Details: Fired-Enamel Glass Eye
Product Options: Wood Plaque, Custom Base, 360°
Species Information
Scientific Name: Alectis ciliaris

Average Weight: 2 lbs

Average Length: 18 in. - 20 in.

Location & Habitat: The African pompano is distributed throughout the tropical oceans and seas of the world in a temperature range of 65 to 80 °F (18 to 27 °C), although is more often found in coastal waters. The species has been recorded from both the east and west coasts of the USA, South America and Africa, throughout the Indian Ocean and along Asia and Australia, as well as many islands in the Pacific.
Biology: The African pompano is a schooling predatory fish which takes predominantly a variety of crustaceans, including decapods, carids and copepods, as well as cephalopods and small fish. They are preyed upon by larger fish, including mackerel and tunas, as well as sharks.

Physical Description: Like many of the Carangidae, the African pompano is a deep and laterally compressed fish, with the deepest point of the body located between the origin of the dorsal and anal fins and having the head and tail tapering either side.


Fish Molding Process

We have and continue to travel the world to make our one of a kind molds as they are a vital part in order to handcraft the most popular fish mounts on the market. Our patented molds are then used to create the various fish models from which we can reproduce the life-like fish trophy mounts.

We do not extend, shorten or modify an existing model to fulfill an order. Instead we use one of the over 10,000 models of various sizes and species available. And we can of course customize the mount to fulfill your needs and we are confident that we can build your custom fish mount regardless of inch increment or fish species.

We build one fish at a time to match the length, girth, and all of the specific characteristics and details only YOUR FISH displays. [Complete Molding Process]

Proud SupporterS of the Charter fishing Captains and
the charter fishing industry for over 50 years!
Continuing to perfect the art of mounting fish