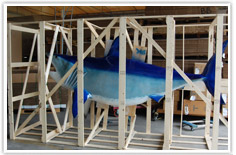 Things to ask your taxidermist before making your decision to hire them?
As you can see, we can provide you with a clear answer to your question. as a matter-of-fact, we encourage you to ask us questions, or to come visit our world-class facility. Get to know our crew and learn about the entire process of marine taxidermy. As stated, a repeat customer is our greatest reward and we are here to help you.
Things you should know before you invest in a fish mount.
Learn some facts about Gray Taxidermy and the Marine Taxidermy Industry.