Customized and personalized engraved plates and bill plates to accompany your trophy mount
Its ok to brag about your catch!
Each fishing story has its own tale and by adding a personal engraved plate to your new or existing mount with name of the angler, type of fish, date and location caught will make your wall even more impressive. There are several styles to choose from and you can customize the information displayed any way you want. Ask your Captain or mate or call us to find out more.
Our latest design is a Rosewood "Piano Finish" plaque, available for any species.
This great looking plaque comes in three sizes:
12" x 15" / 10.5" x 13" / 9" x 12"
Call us at (800) 452-5501and Get Yours Today!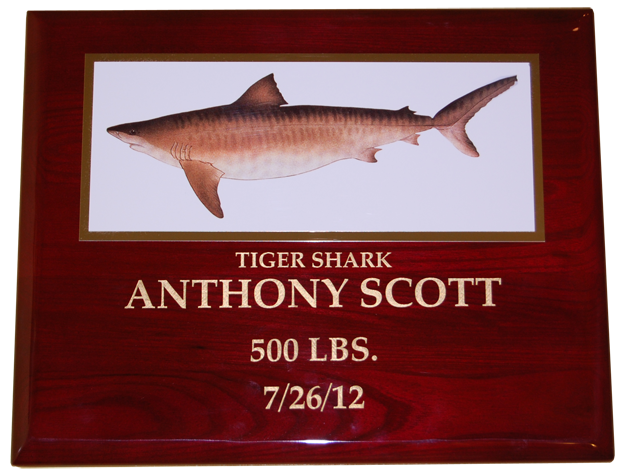 Other available plaques